This season has been a busy one for us already! We've been to several different events so far and we are getting excellent feedback. We wanted to give everyone a look at some of the features the people have been most excited about!
Our skid and tunnel for 2017 has changed in a few ways from last years model: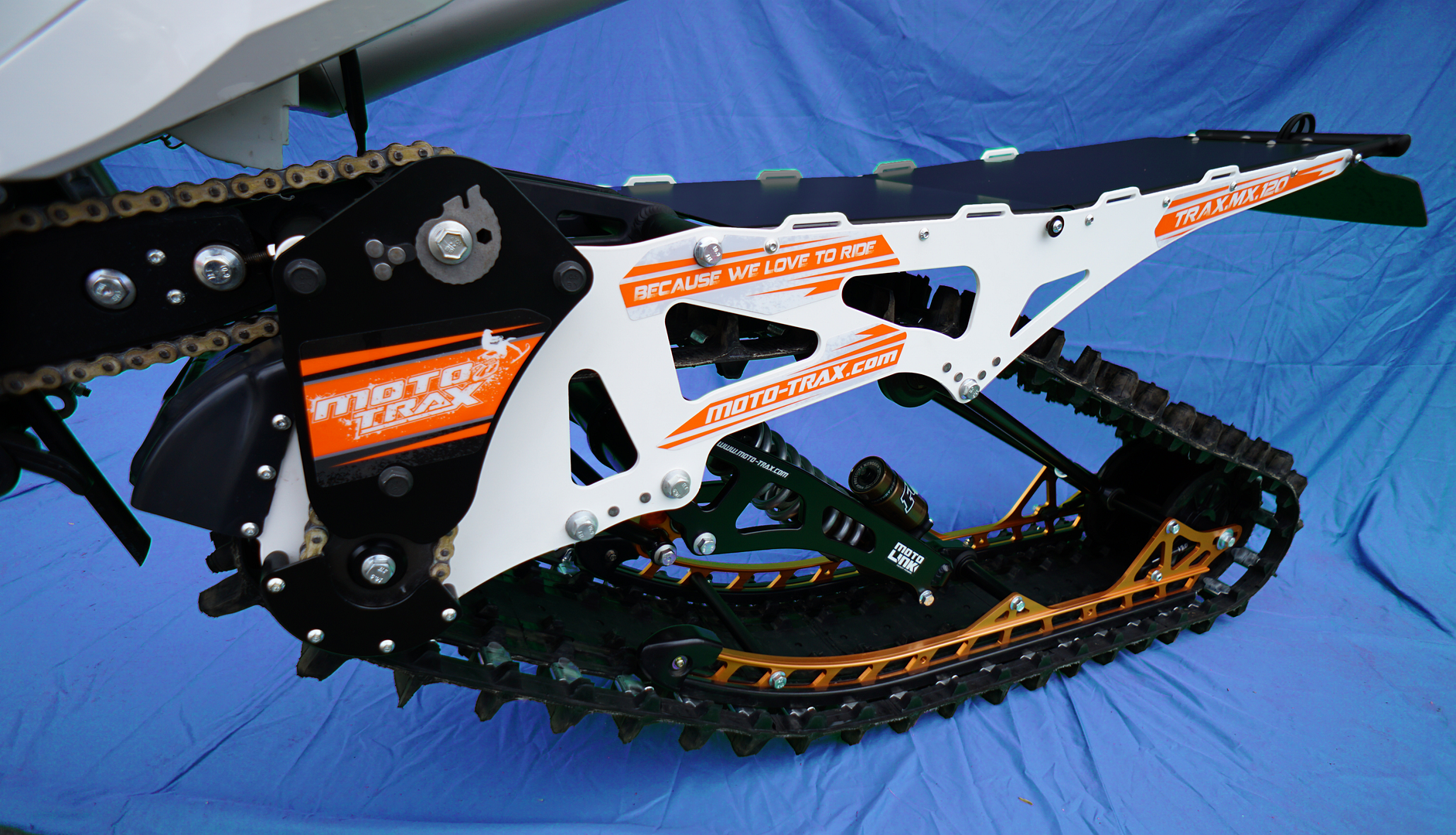 -The swing arm is upgraded from water jetted steel plate to billet aluminum. This gives us a lighter and stronger component with a sleeker, cleaner look.
-We used a slimmer beam profile on our rails which allowed us to reduce the weight by a 3/4 lb.
-We added a solid aluminum backbone and extended the side panels the full length of the tunnel to increase strength.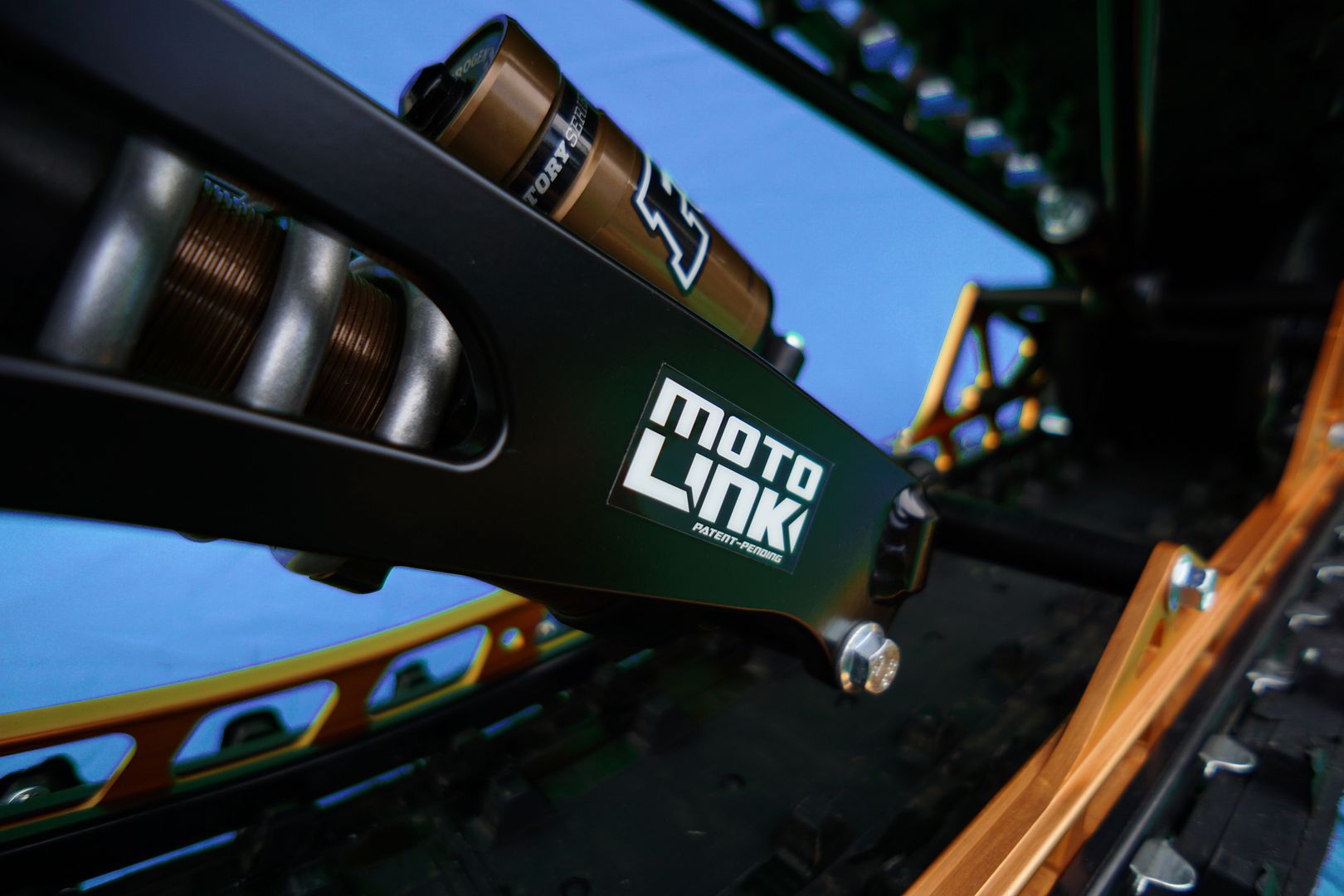 -We offer 3 kits this year, all with there own custom tuned Fox Shock:
> Trax.Enduro has a Fox IFP shock that's custom tuned for
freeriding.
> Trax.Mountain has a Fox IFP shock that's custom tuned for
mountain riding.
> Trax.Mountain has a Fox RC2 full moto tuned shock with a piggy
back reservoir and 3-way adjustment.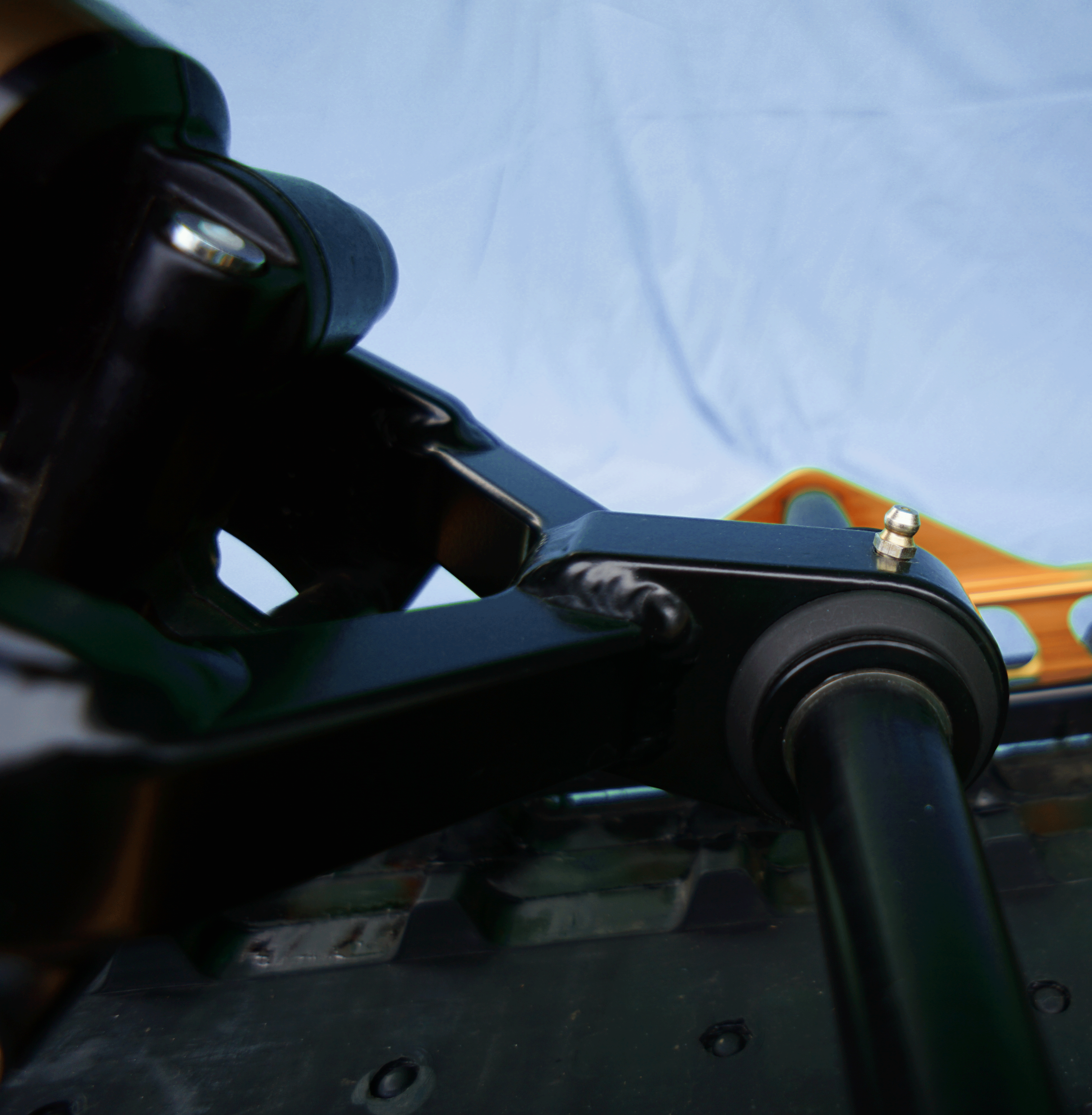 -We've added a greasable ball joint that pivots 25 degrees, up from 18 degrees last year.
-Back again this year is our automatic track tensioners. Through the use of this innovative design you can adjust the tension of your track in a matter of seconds!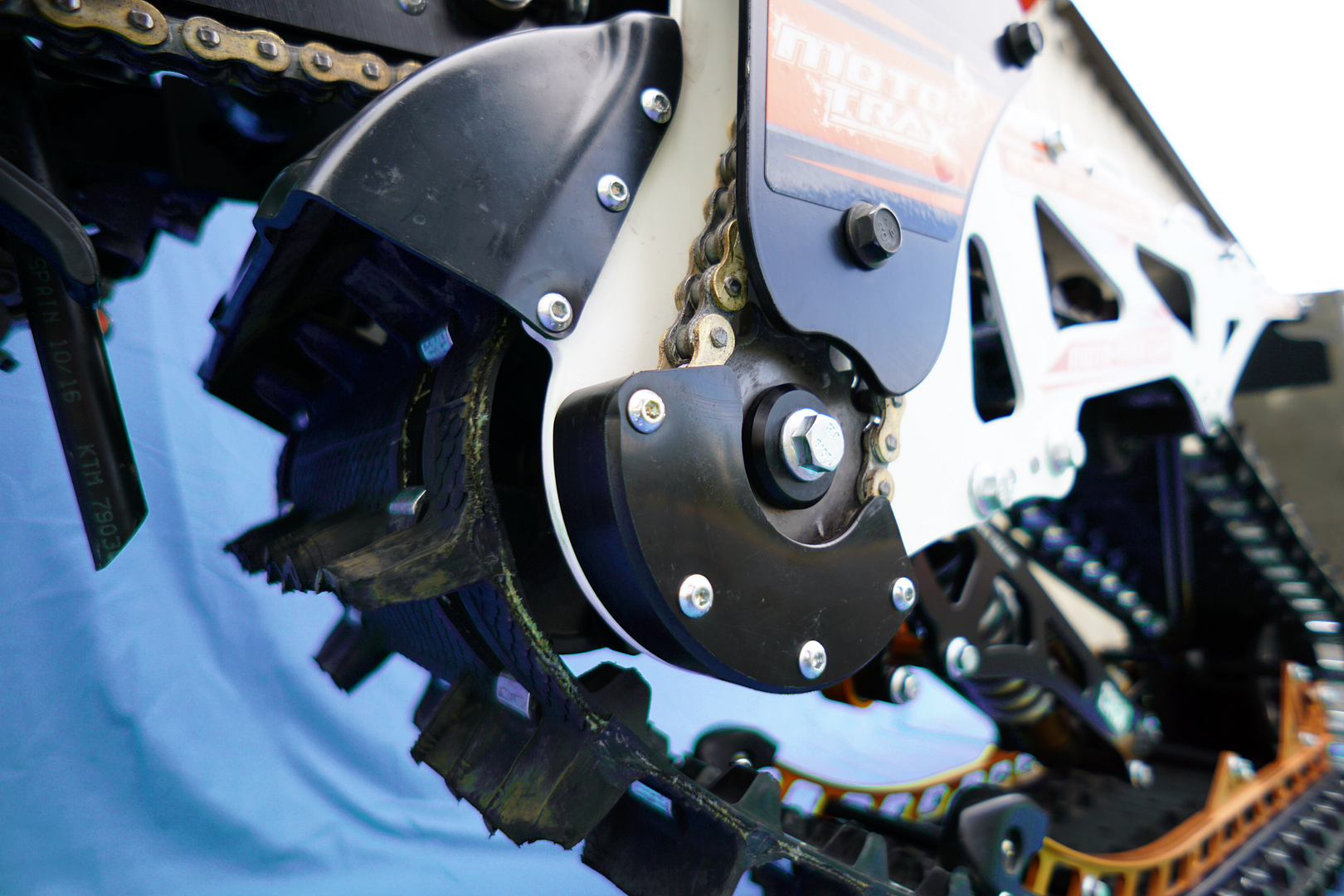 -New this year we added 2 safety guards. The chain guard protects the rider from getting caught in the chain and final drive sprocket. The track guard serves two purposes, it keeps your boots from hitting the track and it helps keep snow from spraying on your engine and throttle body/carburetor.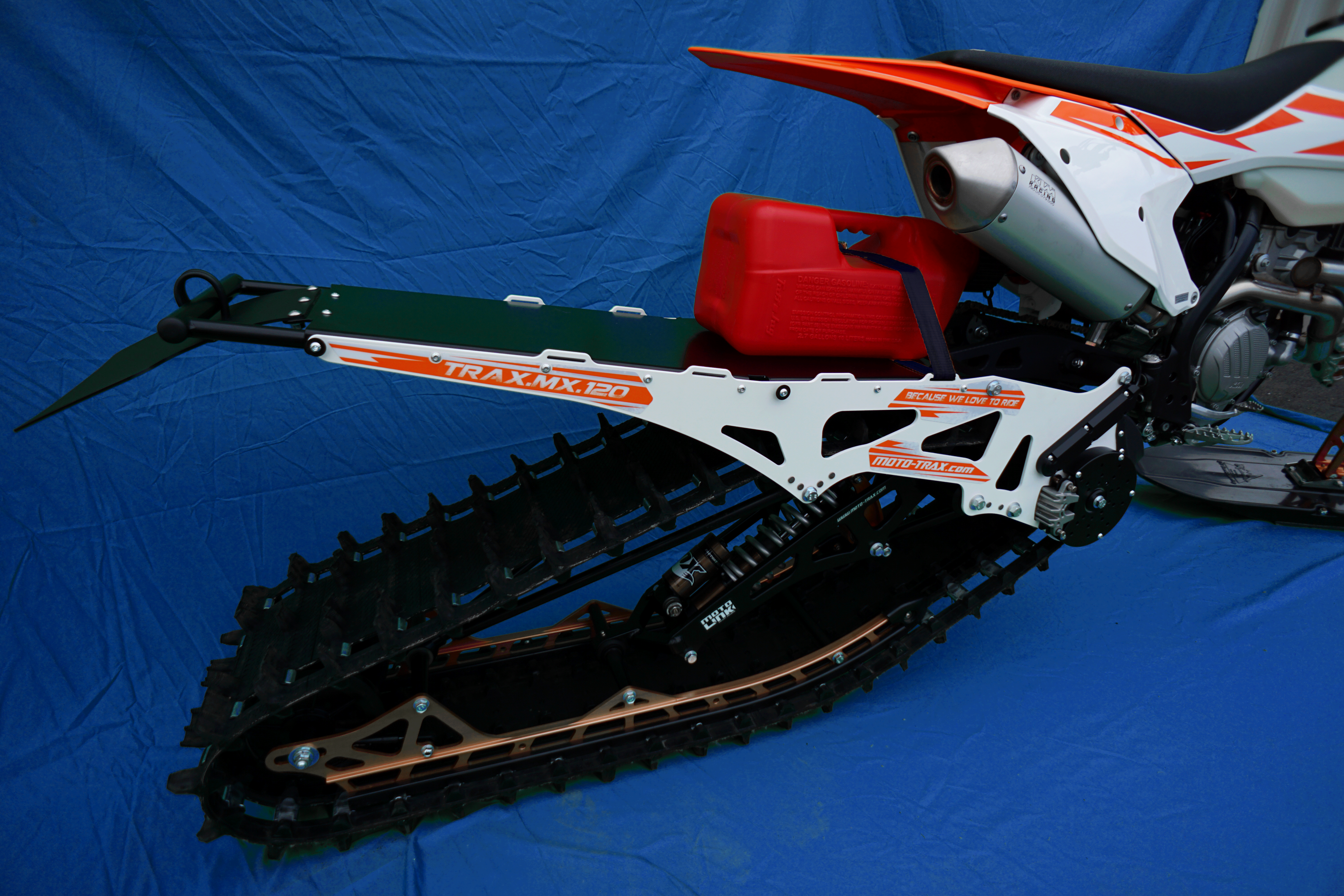 -This year we offer the Tuff Jug gas can. we have 2 sizes available: 2.7 gal and 5.0 gal. The Tuff Jug comes stock on our Trax.Mountain kit and is available as an accessory for the other kits.
- Our most exciting new feature is our fully enclosed brake rotor that is mounted to end of the drive shaft. This industry first design completely eliminates brake freeze-up!
We're excited for 2017 to be our best season yet!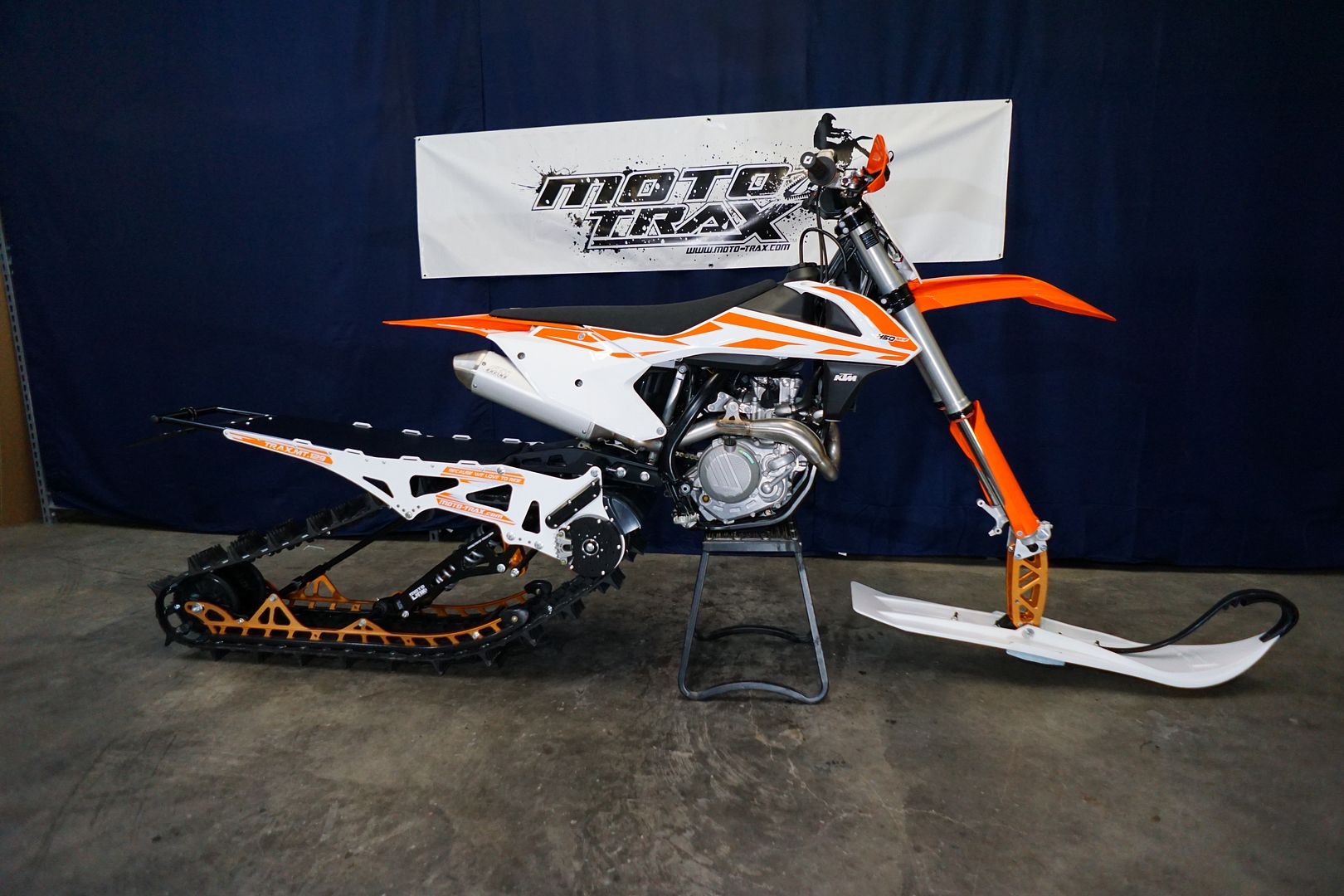 *** We will be posting a separate thread when we release our new ski. That thread will have detailed info on our new ski and our spindle.