I was going to do a tech deal on building a mod sled and posting it on the forum.
My plans are to take a 2005 Edge RMK (tunnel & Bulk Head) 144 and build my own tunnel, Genesis 1000cc (200-225HP) triple with pipes, Rolled chain case, changing out the rail from 144 to 159 and using a 162 track! Off setting the rear suspension a 1.5" back to give ya a better approach angle.
I will take some pics every step of the way and post the info on the forum. I'm learning all this from a few guys here in town that have been running mod Mountain sleds for years. Before there was such a thing! Its not for everyone but if you know me......I mod everything LOL.
OK guys. Here are some pictures of the sled. A little history on this.....
I got the sled from BC Dan! They burnt down in his snowmobile trailer, a few years back. He was about ready to throw out the (2) 2005 RMK's (the frames) and I told Dan, "I could make a mod sled out of them". Dan said "If you put them back together, I'll give you the titles for them". OK, game on!
So my big plan is to Fab up a custom Boondocker type tunnel, 162x15x2.25 Challenger track (off a Cat), 159" rails, Ryde FX shocks, PSI 1000cc Triple with Crank Shop pipes, Boss seat, clear gas tank!
Yesterday, I started making my template for the tunnel out of cardboard. I'll post pictures of that here soon. I also pealed off all the burnt plastic from the sled. I even started on removing the tunnel from the Bulkhead. I'll post more as I go!!! So bear with me LOL...
Dan, you may not want too look at this. Here are the before (dirty) and after (somewhat clean) pictures of the burnt down 600 RMK!
DIRTY!!!!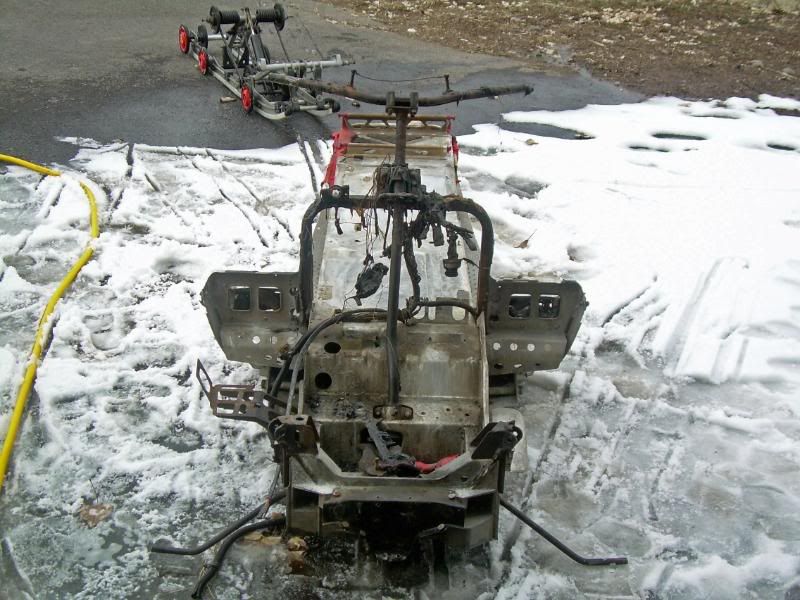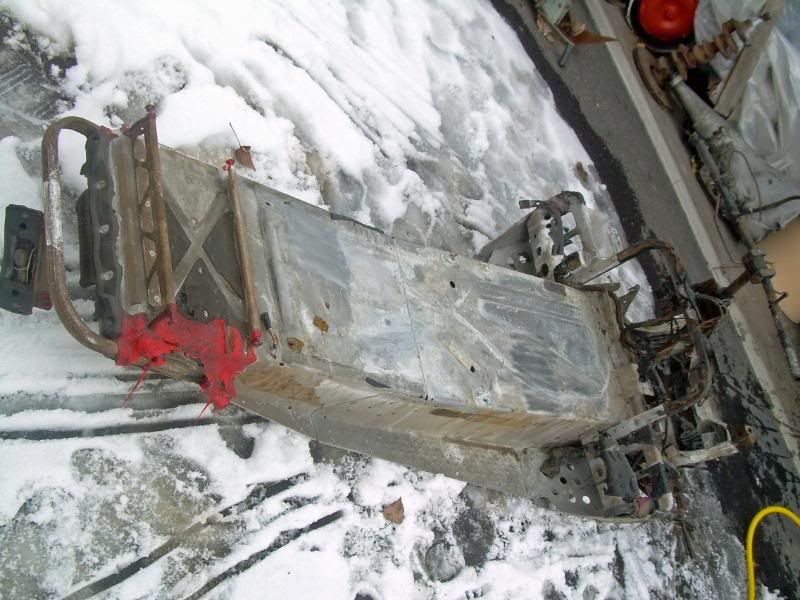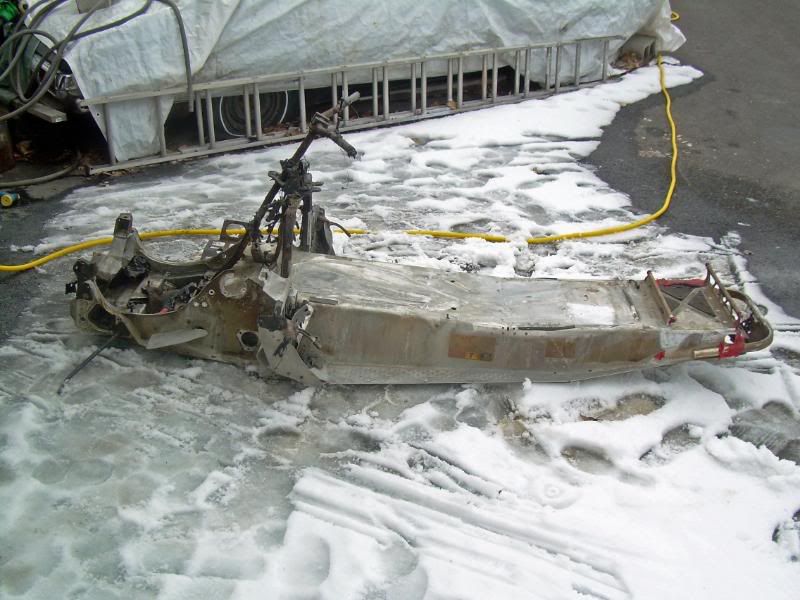 Clean up with soap and water!